About Physician
Kazi M Islam, MD, DTM&H.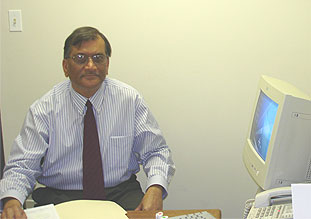 Dr. Kazi M Islam is a Board certified physician (Pediatrics). He was certified by the American Board of Pediatrics in 1995. Dr. Islam had his pediatric residency training in Cooper hospital University medical center at Camden, New Jersey, 1991-1994. After having his Post-graduate diploma in Tropical Medicine (Tropical and Infectious diseases) from the London School of Tropical Medicine, diploma conferred by the Examining Board in England by the Royal College of Physicians of London and the Royal College of Surgeons of England, in 1979, he worked in various countries in the world ( Africa and Middle East) with diverse clinical experiences in medicine for about 7 years. Prior to that, he had worked in South Asia.
Dr. Islam has been practicing in general pediatrics (childhood and adolescent medicine) since1995 . Dr. Islam is an experienced physician in pediatrics. He is continuing to serve a diverse patient population. Dr. Islam is multilingual in three of the South Asian languages. He is a good listener who always takes time to explain patients' and their caregivers' queries and discuss any health issues to their satisfaction.
Dr Islam's Curriculum Vitae in PDF or Word